Five Top Spots for a Vacation in England
1. London
Must-sees: Buckingham Palace, Tower Bridge, the Houses of Parliament, Big Ben, the London Eye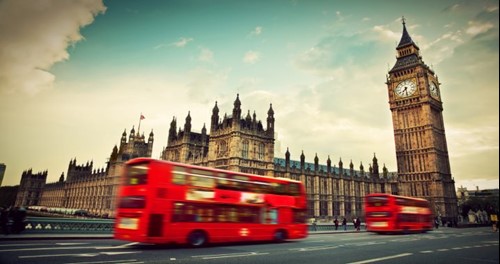 It's a predictable choice, but London takes the Number One spot on our selection of places for a UK vacation. If you've never been to the city before then it is simply a must, even if you just stay for a day or two. Thanks to its excellent transport links to other cities in the UK, and abroad, it combines perfectly into any multi-city tour.
London has a very cosmopolitan city vibe and, being the capital, it is bustling with city life so don't be alarmed that everyone seems to be in a rush! One of the things we love about the city is its diversity – you can watch city slickers in Canary Wharf, mingle with the elite in Chelsea or pop to Camden to enjoy the boho atmosphere and street food. It really has something for everyone and even if you've been to the city before, there will always be new stores, new galleries, new attractions and new restaurants to enjoy all year round!
2. Cotswolds and Stratford-upon-Avon
Must-sees: Shakespeare's House, Stratford Butterfly Farm, Cotswold Wildlife Park & Gardens, Stratford Armories, the Steam Railway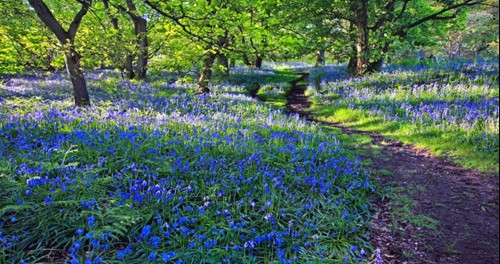 If you want to immerse yourself in English life and culture, then you can't go far wrong with a vacation in the Cotswolds. Here you'll find beautiful woodlands, quirky shops selling unique gifts, country pubs and hidden surprises! There are also several old churches to discover and charming buildings made from hand-quarried aged limestone that ooze rustic appeal. A vacation in the Cotswolds really is an escape to nature and the perfect destination to relax and recharge.
Stratford-upon-Avon falls in the Cotswolds and is most famous as the probable birthplace of William Shakespeare, with approximately 5 million tourists visiting the pretty market town every year. There are numerous attractions to enjoy, including Shakespeare-themed tours that take you to the buildings and sights that are connected to the playwright, making it an excellent choice for a family vacation. There are also pretty Tudor homes to enjoy and stunning gardens that you can relax in. If you visit in late April or early May, be sure to check out the Stratford Literary Festival, which features interesting debates, workshops and celebrity author events.
3. North Cornwall
Must-sees: The Eden Project, Bodmin Gaol and the Camel Trail, Padstow, the Camel Valley Vineyards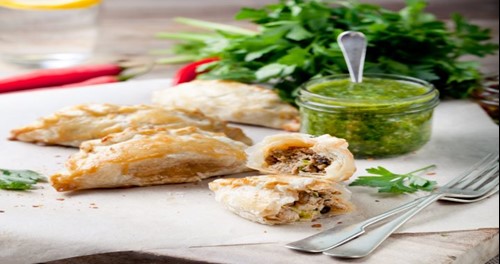 Cornwall is fast becoming one of the UK's most popular retreats thanks to its pretty beaches, quaint fishing villages and simply stunning coastal and sea views. It is ideal as both a romantic getaway or a vibrant family vacation and boasts coastal walking trails, unique nature reserves, sunny vineyards, country estates and historic attractions. We love the Camel Trail, which runs between Padstow and Bodmin alongside an old railway line – it is surrounded by beautiful landscape and chirping birds, and is ideal for a relaxing bike ride. There's also Padstow, which is a bustling fishing village where you can enjoy handmade fudge and ice-cream, as well as the iconic Cornish pasty!
4. Cambridge and Norfolk
Must-sees: (Cambridge) The university buildings, especially King's College Chapel; Cambridge University Botanic Gardens; Fitzwilliam Museum; the River Cam; (Norfolk) the Broads, Sandringham House, Norwich Castle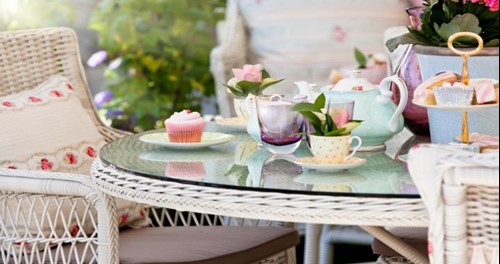 Cambridge is one of the world's most famous university towns and the city boasts the second oldest university in the English-speaking world. Its former graduates include a whopping 61 Nobel Prize laureates, as well as famous faces, such as Hugh Laurie, Thandie Newton and Emma Thompson. If you enjoy architecture, then you will love the historic university buildings, but the city also has a charming laid-back atmosphere that is very appealing for a relaxing yet cultural UK vacation – we recommend visiting in the summer months when there are plenty of fairs and festivals to enjoy and that is also the perfect time to enjoy punting on the River Cam!
Norfolk is a coastal county situated to the north-east of Cambridge, making a twin-center UK vacation combining Cambridge and Norfolk a fuss-free choice. In Norfolk you can rent a canal boat to enjoy the Norfolk Broads, which are a network of rivers and lakes surrounded by pretty landscape, riverside windmills and quaint country houses. The beautiful scenery alone makes for a wonderful getaway but there are also numerous country estates that you can visit, including Sandringham House, which is owned by the Royal Family.
5. Lake and Peak Districts
Must-sees: (Lake District) Lake Windermere, Ullswater, Lowther Castle & Gardens; (Peak District) Chatsworth, the Pavilion Gardens, Poole's Cavern & Country Park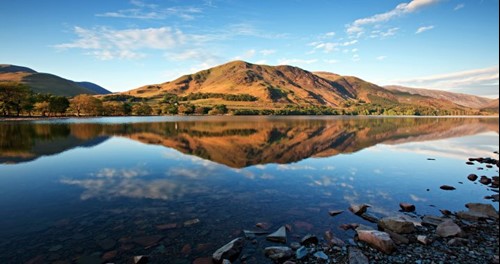 The Lake District is located in North-West England and is a National Park famed for its mysterious lakes, epic walking trails, rugged landscapes and quaint villages. The region oozes such beauty that it has inspired numerous writers and poets over the years, including William Wordsworth, who wrote one of the most famous English poems, "I Wandered Lonely as a Cloud", about daffodils on the shores of Ullswater. It is the ideal place to relax in nature or to enjoy an active walking or cycling holiday.
Not far from the Lake District, you'll find the Peak District at the southernmost end of the Pennines. It is another National Park and brings glorious hilly terrain, scenic villages and tranquil spaces in nature that you can enjoy in near privacy. It is the perfect destination for a UK walking vacation, or for cycling or simply watching the British wildlife. Combining both the Lake and Peak Districts into one vacation gives you the opportunity to experience the diversity of the English countryside, but either district could also be combined with a city, such as London or Edinburgh, for a multi-tonal UK vacation incorporating the best of the country!
If you're interested in a multi-stop vacation to the UK, take a moment to browse our selection of custom tours. We have the unique ability to customize all our packages to your requirements, including pre-arranged tours and activities, meaning you can relax and look forward to your UK getaway. For a tailor-made vacation, contact us at 1-347-594-5500 or click here to send an online inquiry.
Search Keywords
Enter keywords below to perform a search within the events to find more relevant posts