Best Cities in the UK for a Winter Vacation
The UK is an undeniably vibrant country to visit in the winter months, when there are plenty of Christmas fairs, festivals and events to enjoy. The winters in the UK are also quite mild, although many cities in the north of the country, and even the south, experience snow in January and February – a time when you'll be charmed by the families out enjoy tobogganing on snow-capped hills or making snow-angels in their gardens. If you're thinking about a winter vacation in the UK but are unsure where to go then read on for our guide to the best UK cities for a winter getaway.
Brighton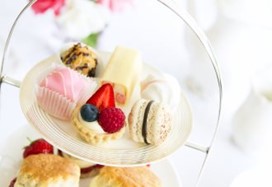 Brighton is a vibrant and eclectic city on the coast and has a wonderful pebble beach and promenade to enjoy. As well as unique shops in The Lanes and boutique cafes serving winter drinks, including mulled wine and spiced lattes, Brighton offers fun activities, such as ice-skating at The Royal Pavilion, which is an exotic palace that is illuminated in blue and pink lights during the winter nights, creating a beautiful backdrop to your ice-skating adventure. There is also a rink-side bar and restaurant to enjoy, making it a wonderful place for an evening activity.
There are also plenty of winter festivals to enjoy in Brighton at the Theatre Royal Brighton and the Brighton Dome, as well as traditional pantomime (a British classic) at 88 London Road.
If you want to escape the winter chill, there are also plenty of galleries and museums to enjoy in the city, including the Brighton Museum & Art Gallery, which features a collection of contemporary art, the Booth Museum and, just outside Brighton, the Film Gallery at Hove.
London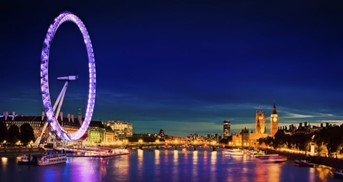 London is a magical place to visit in the winter months and, come rain or snow, you can navigate the city on the underground.
Popular attractions during the winter include the London Eye, which looks beautiful lit up in the night sky, London Bridge, the Tower of London and Big Ben. There are also lots of churches that are particularly special places to visit during the winter, including Temple Church, which dates back to the 12th century and is close to the River Thames. It is one of the most beautiful and enriching churches in London, and is particularly special to visit around Christmas time.
There is also a seasonal market at Greenwich, where you can find stalls selling delightful art, craft, fashion, jewellery, vintage pieces and collectables at the heart of a World Heritage Site.
For something active, check out the Broadgate Ice Rink for skating in the heart of the city or perhaps enjoy a winter tour of London's film locations, visiting around 40 different locations that you'll recognize from iconic movies, such as Notting Hill and Love Actually.
Newcastle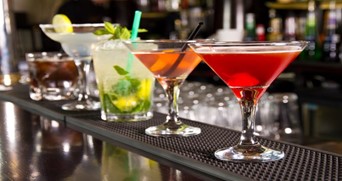 Newcastle is in the north of the UK, which tends to be a little colder than the south, and the winter weather serves to get a distinct Christmas and winter atmosphere to the city.
Here, you can enjoy plenty of winter activities, such as ice-skating at the Centre for Life, which is an award-winning science center, where you'll also find plenty of amazing displays, including Game On 2.0, the 4D Motion Ride, the North's biggest planetarium and the Curiosity Zone to name only a small selection.
There is also a unique food festival to enjoy, called EAT! NewcastleGateshead, where you can see a map of Great Britain made out of cake, and enjoy street food and pop-up restaurants featuring the North East's top chefs.
If you're thinking about a winter vacation in the UK or a multi-city tour over Christmas and New Year and would like to find out more about our personalized UK vacations, which can be tailored in any way to fit your needs, then contact a member of our friendly and expert travel team on 1-347-594-5500 or click here to send an online inquiry and we'll get back to you right away.
Search Keywords
Enter keywords below to perform a search within the events to find more relevant posts