Shopping in London: A Life of Luxury
If you're in the mood for a little retail therapy, then a bit of shopping in London is what you need. Rest assured, London has you covered. With its abundance of shopping districts, you'll be surrounded by the world's top brands. Because of the vast selection of shopping options available, London effortlessly dominates the shopping scene in the UK. From exceptional cuisine to lavish outfits, shopping in London is perfect if you're ready to shop till you drop. With this in mind, let's look at the best savvy shopping spots London has to offer: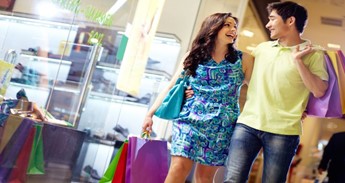 As one of the most beloved shopping spots in all of London, Oxford Street is guaranteed to feature the finest merchandise. Upon surveying Oxford Street, you'll immediately notice the imposing edifice of Selfridges as it rubs shoulders with the equally imposing House of Fraser and Debenhams. These towering, multi-story department stores dazzle with their inconceivable range of products. Coupled with numerous fabulous stores that pepper Oxford Street, the breadth of shopping options here boggles the mind. The myriad of choice is sure to satisfy the cravings of even the most hardcore shopaholic.
Accessible via Marble Arch, Bond Street, Oxford Circus and Tottenham Court Road tube stations.
Covent Garden is another fashionable shopping district, renowned for its eclectic blend of history, cuisine and character. Recognized as London's first residential square, Covent Garden quickly became one of London's most popular wholesale fruit and vegetable markets. This infusion rapidly elevated Covent Garden to popularity as a remarkable place to shop in London. Covent Garden makes shopping in London a delightful experience as you sample delicious food while exploring its diverse collection of trendy shops. With Covent Garden offering both fashion and culinary options, you can be certain there's plenty to do.
Accessible via Covent Garden, Leicester Square, Holborn and Embankment tube stations.

Given that Knightsbridge is home to places like Harrods, a colossal multi-story department store with over 300 departments, this London district is absolutely bursting at the seams with exquisite retail experiences. If you've still got energy after the 300 plus Harrods departments, Knightsbridge is also lined with top designer stores. The finest designer brands all make an appearance here from Christian Dior and Chanel to Prada, Gucci and more. If you're looking for luxury shopping in London, then Knightsbridge is the destination for you.
Accessible via Knightsbridge and Hyde Park Corner tube stations.
Running through Piccadilly Circus and Oxford Circus, Regent Street stretches through the heart of London. Known as the world's first shopping street, Regent Street attracts millions of visitors each year. Because it's dense with shopping opportunities, Regent Street proudly stands as one of the best places to go shopping in London. Regent Street is renowned for stores such as Hamleys of London, the world's largest toy store, Burberry, a leader in luxury fashion, and Apple, a hub of technology. With brands this big claiming their stake on Regent Street, it's no surprise this shopping district is heralded as one of the best in the world.
Accessible via Oxford Circus, Piccadilly Circus and Charing Cross tube stations.
If you're looking to indulge in a little shopping the next time you go to London, our experts can help you plan the perfect London shopping trip. With our customizable UK holiday packages, we make sure you get the best experience. Reach us through our online form or call us on 1-347-594-5500.
Search Keywords
Enter keywords below to perform a search within the events to find more relevant posts