The UK's Best Wine Estates
When you think of the best wine estates of the world, the UK perhaps doesn't initially spring to mind. However, with its uniquely cool and sheltered climate, parts of the UK have been producing award-winning wines as part of the country's venture into modern wine-making, propelled by young, trail-blazing wine-makers.
Many of the best wine regions of the UK can be found in South England, especially those in Kent, East and West Sussex, and Surrey, as well as some vineyards in Wales. The vines that thrive best in the UK climate tend to be early-ripening varieties, such as Chardonnay, Pinot Noir and Meunier, as well as hybrid Seyval Blanc, the German crossing Reichensteiner, Müller-Thurgau and Bacchus. And the best wines tend to be sparkling, especially the ones made with Chardonnay and Pinot Noir grapes.
So, if you're thinking about enjoying a wine tour of the UK, which are the best UK wine estates to visit on your vacation? Here's our guide to the UK's best wine estates in the most popular wine regions.
Cornwall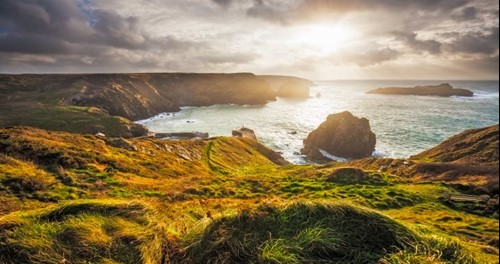 Cornwall is a region of Southwest England that is known for its beautiful landscapes, abundance of nature and laid-back atmosphere, making it the perfect destination for a UK vacation.
The climate is mild and sunny, but there is also a gentle breeze that makes for the perfect growing conditions for vines such as Pinot Noir and Bacchus. Several of the UK's award-winning wines come from Cornwall, so this region tops our list of the UK's best wine regions and is certainly a must if you are planning a wine tour of the UK.
Camel Valley
This family-run estate near the Camel River in North Cornwall was established in 1989 and produces some of the best UK sparkling wines, including Pinot Noir Brut wines. It also offers a selection of dry whites, such as the Bacchus and Atlantic. The vines seem to thrive here on the sun-drenched slopes, which make up Cornwall's largest vineyard, and the family wine-makers that own the estate have a passion for traditional vineyard practices that shine through in their award-winning wines.
You can visit the estate to enjoy a tour and there is also a shop where you can buy wine; however, one of the best things about the Camel Valley wine estate is the glorious terrace, where you can enjoy a glass of wine in front of simply stunning views of the vineyards.
To find out more, please visit the Camel Valley Vineyards website.
Hampshire & Sussex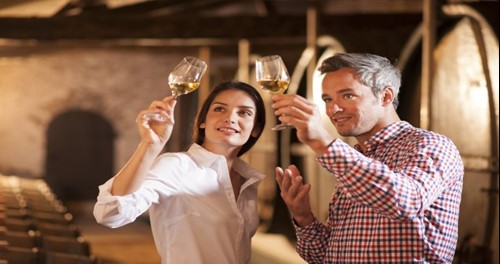 Hampshire, in the south of England, is home to several wine estates and boasts a mild climate and south-facing slopes that provide the ideal growing conditions for Pinot Noir grapes. This part of the UK also has relatively cool nights and these cooler conditions ensure high levels of natural acidity in the resulting fully ripened grapes, which is crucial for a fine sparkling wine. As a consequence, the area produces some of the best English sparkling wines that we've found.
Coates & Seely
This is a reasonably new English wine estate, being established between 2006 and 2007 by Christian Seely and Nicholas Coates. The estate specialises in sparkling wine made from Pinot Noir, Pinot Meunier and Chardonnay grapes, which are grown in a glorious Hampshire valley with south-facing chalk slopes.
As well as 30 acres of vibrant vineyards, the estate also features a modern winery with French technology, reflecting the owners' passion for the traditions of French wine-making, which they are replicating with fantastic results in the south of England.
To find out more, please visit the Coates & Seely website.
Nyetimber
This estate spans a whopping 170 hectares in West Sussex and Hampshire and has been producing fine English sparkling wines for 25 years. The estate is owned by Eric Heerema, who is also the Chief Executive, and they exclusively grow Chardonnay, Pinot Noir and Pinot Meunier grapes, which are the perfect variety to produce sparkling wines similar to Champagne.
The estate has experienced highs and lows; for example, in 2012, a decision was taken by chief wine-maker Cherie Spriggs not to bottle the harvest from that year as the quality was not up to standard. However, since then they have been going from strength to strength, boasting fine sparkling wines with the optimum level of acidity thanks to the slow ripening process that the estate promotes, as well as the traditional methods employed, featuring extended aging.
To find out more, please visit the Nyetimber website.
Ridgeview
The Ridgeview wine estate was founded in 1994 and began as a single site at the foot of the South Downs in Sussex. Akin to many of the English wine estates, they predominantly grow Chardonnay, Pinot Noir and Pinot Meunier grapes, which make excellent sparkling wines that emulate Champagne.
As well as vineyards at several locations across the South Downs, Ridgeview has its own winery, which was purpose built with an underground cellar, which allows the estate's wines to be stored under ideal conditions for fermentation, aging and development. This is one of the things that we like the most about the Ridgeview estate – all aspects of production are carried out on site, including pressing the grapes, bottling, riddling, disgorging and labelling.
To find out more, please visit the Ridgeview website.
Dorset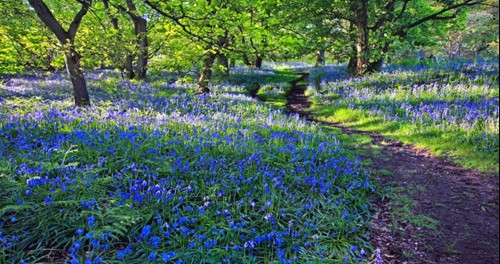 Dorset is a county is Southwest England that, compared to Cornwall and Devon, is less affected by the more intense Atlantic winds, meaning that it has a mild climate with cool conditions that are perfect for Champagne grape varieties.
Furleigh Estate
This charming wine estate is set deep in the heart of Dorset's countryside, where the soil is characterised by its rich mineral content that allows the production of beautiful sparkling wines. In fact, they have won several awards for their wines, including a Gold Award at the 2014 Champagne & Sparkling Wine World Championships and Bronze at the Decanter World Wine Awards.
During a visit to the Furleigh Estate, you can enjoy a guided tour of the vineyards, as well as the on-site winery, where you can taste still and sparkling wines produced on the estate.
To find out more, please visit the Furleigh Estate website.
Kent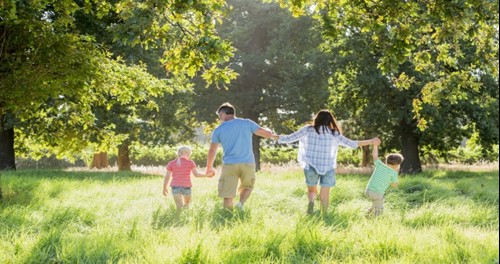 There are more than 50 vineyards in Kent, which is famously known as "The Garden of England" thanks to its beautiful landscape and abundance of nature.
It is most famous for its sparkling wines and provides the ideal growing conditions for Champagne grape varieties.
Gusbourne
The Gusbourne Estate is happily situated in Appledore in Kent and dates back to 1410. However, it was only in 2004 that the estate took a clear direction in the pursuit of wine-making, when it was taken over by Andrew Weeber, who had the vision of creating an English sparkling wine that could rival the likes of Champagne.
In 2010, it released its Gusbourne Brut Reserve 2006 and Gusbourne Blanc de Blancs 2006 to the delight of wine critics and, since then, the estate has had a reputation for producing some of the finest sparkling wines in all of the UK.
As well as the estate in Kent, there is a second vineyard in West Sussex, where there are Champagne varieties of Chardonnay, Pinot Noir and Pinot Meunier, and Gusbourne pride themselves on only using grapes grown in their own vineyards for their award-winning sparkling wines.
To find out more, please visit the Gusbourne Estate website.
If this blog has sparked your interest in English wine and you are thinking about a wine tour of the UK, visiting beautiful regions such as Sussex and Cornwall, why not chat to one of our friendly travel experts, who will take the time to listen to what you want from your UK vacation and will then put together the perfect vacation itinerary for you, including visits to the best UK wine estates. To find out more, browse our selection of custom tours by clicking here or, for a personalised quote tailored to you, please contact us.
Search Keywords
Enter keywords below to perform a search within the events to find more relevant posts