Things to Do in the Cotswolds
The Cotswolds is a region of the UK that is revered for its natural beauty, making it an idyllic choice for a relaxing vacation in England. It features serene woodlands, historic manor houses, boutique shops selling unique gifts and charming country pubs, where you can enjoy locally brewed beer and home-cooked food.
If you're thinking about a vacation in the Cotswolds and don't want to miss out on some of the region's top attractions, here are our top picks.
Shakespeare's Birthplace & Family Homes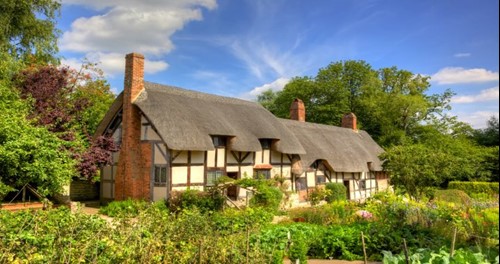 Where: The Shakespeare Centre, Henley Street, Stratford upon Avon, Warwickshire
Price: Entry ticket prices vary with the attractions you would like to discover, but a pass to the town, cottage and farm costs £26.25 (around $32) for adults and £17 (around $22) for children
William Shakespeare is one of England's most famous playwrights and wrote iconic plays, such as Romeo and Juliet, Othello, A Midsummer Night's Dream and The Taming of The Shrew. A day out to visit Shakespeare's birthplace in Warwickshire is a particular treat if you are interested in English literature or if you simply want to discover quaint English cottages and pretty gardens.
At the Shakespeare Centre you can enjoy a guided walk with an expert, who will tell you all about Shakespeare's early life and show you interesting exhibitions, as well as the playwright's birthplace. You can also visit inside Anne Hathaway's cottage (Shakespeare's wife) and see Mary Arden's farm, which was the childhood home of Shakespeare's mother, as well as many other cottages, gardens, artworks and attractions.
Kenilworth Castle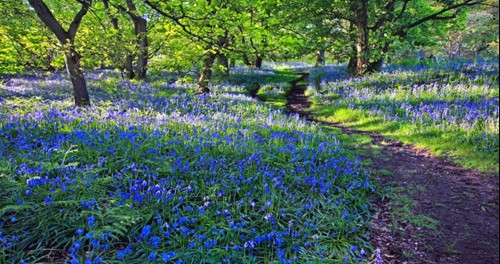 Where: The Green, Kenilworth, Warwickshire
Price: £10.10 (around $13) for adults and £6 (around $8) for children under 15 (under 5s enter for free)
You surely can't visit the UK without seeing some of the country's captivating and historic castles, and Kenilworth Castle is one of our favourites in the Cotswolds thanks to its captivating past. It is a vast fortress from the Medieval times and its historic residents include King Henry VIII and Queen Elizabeth I, who reportedly used to meet her love interest, Robert Dudley, at the castle in near-secret.
Today, you can wander the ruins of the castle and imagine its grandeur and glory in days gone by. You can also climb up the tower for stunning country views and you can also experience the magic of an Elizabethan garden, which surrounds the castle.
Blenheim Palace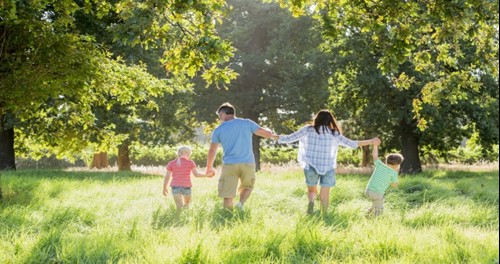 Where: Blenheim Palace, Woodstock, Oxfordshire
Price: £24.90 (around $32) for adults and £13.90 (around $18) for children under 15 (under 5s enter for free)
While Kenilworth Castle represents the ancient ruins of an Elizabethan palace, Blenheim Palace allows you to experience the glory of modern aristocratic life. The palace is the birthplace of Sir Winston Churchill and today is home to the 12th Duke and Duchess of Marlborough. It features overwhelming 18th-century Baroque architecture, elegant State Rooms adorned with portraits, tapestries and fine antiques, and also has an extensive park with a tranquil lake, rose garden and water terraces.
If you would like to visit Blenheim Palace, please do check opening times in advance as they vary with the season.
Adam Henson's Cotswold Farm Park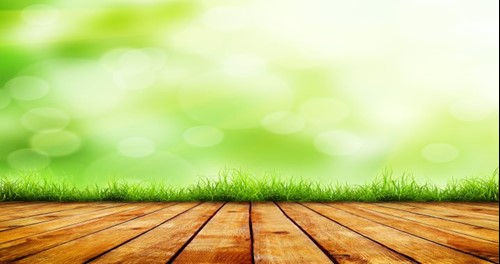 Where: Guiting Power, Cheltenham, Gloucestershire
Price: £10.50 (around $13) for adults and £6.50­–9.50 (around $8–12) for children under 15
If you are planning a family holiday to the Cotswolds and want to include some activities that the children will truly enjoy, consider visiting this beautiful and friendly Farm Park. Here, children can interact with the farm animals and learn more about British farming in a fun setting. There is also an adventure playground, a farm safari, a maze and a tractor school, making this a great choice for a day out with young children.
Victoria Art Gallery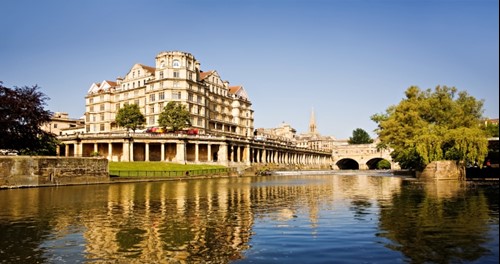 Where: Bridge Street, Bath, Avon
Price: Free to visit permanent displays, but please check opening times in advance
If you would like to discover an outstanding collection of 1500 paintings and sculptures on your holiday in the Cotswolds then the Victoria Art Gallery, which was opened in 1900, is a must. The collections on display include pieces from the 15th century to modern day, giving you a diverse appreciation of British art, with notable pieces from Thomas Gainsborough and Walter Sickert, who both lived in Bath.
The art gallery is centrally located in Bath and so you can also do a spot of sightseeing while in this pretty town – we recommend seeing the famous Pulteney Bridge, the Roman Baths and Bath Abbey.
If you would love to visit the UK on a vacation or a multi-city tour but don't want the hassle of arranging the travel details in a country that you're unfamiliar with, then let one of our travel experts take care of all the details for you. We are experts in tailor-made holidays to the UK and offer your personalized trips designed with you in mind. For a customized quote for your UK vacation, please contact us. You can also browse a selection of our UK vacations on the dedicated section of our website.
Search Keywords
Enter keywords below to perform a search within the events to find more relevant posts